SAM CHURCH PLASTERING
Norwich, Norfolk & Suffolk
YOUR LOCAL PLASTERINGSERVICE
ALL ASPECTS OF PLASTERING WORK CARRIED OUT
APPROVED K REND APPLICATOR
ALL ASPECTS OF RENDERING WORK CARRIED OUT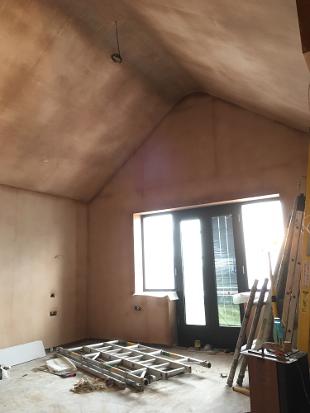 S.C PLASTERING IS A LOCAL PLASTREING COMPANY BASED IN NORWICH, NORFOLK.
S.C PLASTERING CARRYS OUT PLASTERING & RENDERING WORK THROUGH OUT NORWICH, NORFOLK & SUFFOLK.
WE CARRY OUT ALL ASPECTS OF PLASTERING WORK WHETHER IT BE RE-SKIMS ON A SINGLE WALL OR CEILING TO LARGE NEW BUILDS NO JOB TO BIG OR SMALL.
WE PRIDE OURSELFS ON BEING HONEST HARD WORKING AND PROFESSIONAL AT ALL TIMES.
SAM AND HIS FAMILY ARE LOCAL TO NORWICH SO HE PRIDES HIMSELF ON KEEPING HIS NAME AND COMPANY AT THE TOP OF THIER GAME TO WITHHOLD HIS PLASTERING REPUTATION THROUGH OUT NORFOLK & SUFFOLK
S.C PLASTERING HAS MANY WORKING RELATIONSHIPS THROUGHOUT NORWICH, NORFOLK & SUFFOLK WITH BUILDERS, PROPEERTY INVESTERS & DEVELOPERS AND MANY OTHER LOCAL BUSINESS'
S.C PLASTERING HAS WORKED ON NUMEROUS PROJECTS FROM OLD CHURCHES USING TRADITIONAL LIME SAND HORSE HAIR MIXS TO THE MODERN-DAY K-REND PRODUCTS.
S.C PLASTERING CARRIES OUT TRADITIONAL LIME PLASTERING AND REPAIR WORKS ON LATHS, CLAY LUMP, STONE & MUCH MORE THROUGHOUT NORWICH NORFOLK & SUFFOLK.
S.C PLASTERING CARRIES OUT MODERN FINE COAT PLASTERS TODATE.
PRODUCTS & SERVICES
PLASTERING

K REND

TRADITIONAL RENDERING

DRYLINING WALL

DRYLINING PARTITIONS

COVING
PLASTERING SERVICE NORWICH
PLASTERING SERVICE NORFOLK
RENDERING NORFOLK
K REND NORWICH
K REND NORFOLK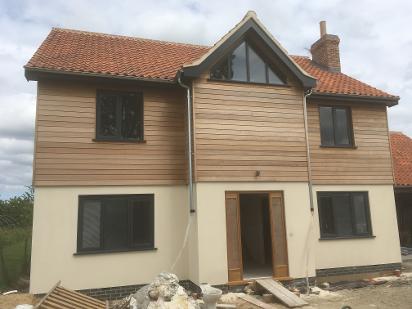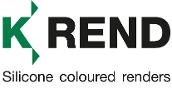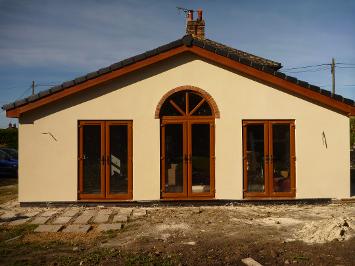 PLASTERING
S.C PLASTERING HAVE A HIGHLY PROFESSIONAL AND EXPERIENCED TEAM OF TRADESMEN.
OUR TECHNIQUE INCLUDE
PRE MIXED PLASTERS
USE OF PRE MIXED BACKING COAT PLASTERS
SKIM FINISH PLASTER ON PLASTERBOARD
TRADITIONAL SAND & CEMENT RENDER WITH SKIM COAT FINISH
INTERNAL & EXTERNAL RENDERING
RE-SKIM OVER OLD BACKGROUNDS USING PVA & PLASPRIME
FLATTERNING ARTEX USING BONDING AND SKIM FINISH
JOINT & TAPE FINISH ON PLASTERBOARD
SPRAY FINISH PLASTER
SPRAY RENDER SYSTEMS
EXTERNAL WALL INSULATION
K REND RENDER
S.C PLASTERING ARE K REND APPROVED APPLICATORS WIITH EXPERIENCED TRADESMEN.
USING K REND FT COLOURED THROUGH RENDERS & SILOCONE THIN COAT RENDERS.
APPLYING BASECOAT RENDERS
USING REINFORCING MESH FOR K REND
USING PVC BEADS OR STAINLESS STEEL BEADS
EXTERNAL WALL INSULATION SYSTEMS
SPRAY APPLICATION
TRADITIONAL RENDERING
S.C PLASTERING ARE VERY EXPERIENCED IN TRADITIONAL AND LIME RENDERING.
SAND CEMENT RENDERING DECORATIVE FINISH
LIME RENDERING DECORATIVE FINISH
INTERNAL & EXTERNAL RENDERING
PRE MIXED RENDER
DRYLINING WALL
WE COVER THE FULL RANGE OF WALL LINING TECH THAT ARE USED IN ALL TYPES OF BUILDING PROJECTS IN BOTH DOMESTIC & COMMERCIAL
DOT N DAB PLASTERBOARDING TO BLOCKWORK
GYPLNER METAL FRAME STUD PARTITIONING SYSTEM
TIMBER STUD FRAME
DRYLINING PARTITION
TACK ALL TYPES OF PLASTERBOARD TO TIMBER STUD PARTITION
STANDRAD METAL STUD PARTITION
ALL PARTITONS CAN BE SKIM OR TAPE & JOINTED FINISH
COVING
COVING DECORATIVE FINISH AROUND WALL CEILING EDGE OF ROOM
PLASTERING, K REND, DRYLINING, COVING SERVICE IN

NORWICH, NORFOLK & SUFFOLK
CALL TO DAY FOR YOUR FREE QUOTE
CONTACT:

SAM CHURCH
ON
TEL:

01508 218831
MOB:

07766022687
Email:

info@norwichplasterer.co
PROFESIONAL, HONEST, HARDWORKING,
EXPERIENCED TEAM OF PLASTERERS
ALWAYS CLEAN & TIDY ON SITE
AFFORDABLE
QUALIFIED
K REND APPROVED APPLICATOR
CITY & GUILDS QUALIFIED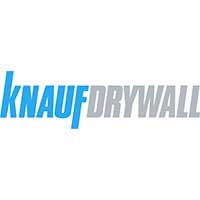 PLASTERING SERVICE IN NORWICH
PLASTERING
Using pre mixed plaster for skim finish over various backgrounds, Plasterboard, backing coat plasters, old plastered walls & Artex. Using the correct methods we will produce any surface with a smooth flat finish. From extensions new builds or old walls that you want plastering. S.C PLASTERING can offer you an affordable professional service.
RE-SKIMS
Walls ceilings that are damaged, not straight or smooth, maybe you a new kitchen or bathroom being fitted. S.C PLASTERING can & will get your walls, rooms so they are square & flat, the finished skim plaster will be left ready to decorate.
SKIMMING OVER ARTEX
Once artex was the cheap and easy way of getting over your not so flat straight walls and ceilings. Now we like that smooth flat neat look which looks 10 fold over Artex. Here @ S.C PLASTERING we solve this Artex problem for you and skim over your artex and give you that new neat flat look on your walls & ceilings at a very affordable rate.
PLASTER BOARDING
I offer a plasterboarding tacking service along with my plastering service. So if you have had stud partitions installed or have new/old blockwork just call S.C PLASTERING today for your free quote. After tacking the walls or using dot n dab or backing plasters we can then finish using skim or jointed finish.
BARRELED WALLS & CIELINGS
Barreled walls and ceilings are great ways to change the look and feel of a room. They are simple to install and look great once they have been skimmed to a smooth finish.
PATCH PLASTERING
Patch or repair plastering. If you have damaged parts of plaster or render, to save you on the cost of having it re-skimmed we can blend in a repair job so you will never see it or feel it
PARTITION WALLS
Using timber stud framing or Gyplner metal stud framing, tack various types of plasterboard to stud work. These methods can be used in both domestic & commercial building projects.
PLASTERING SERVICE NORFOLK & SUFFOLK
K REND
S.C PLASTERING is an approved K REND applicator providing a professional service. The K Rend silicone range incorporates silicone water repellents as an integral part of the cement based render system. This silicone technology imparts a high degree of water repellency to the render surface whilst allowing water vapour to pass through the render allowing the substrate to breathe.The water repellent surface ensures a freshly rendered appearance for a prolonged period. The finish is drier and thus more resistant to algae growth and the natural phenomenon of lime bloom.Benefits include:• Water Repellent• Low Maintenance• Allows Structure To Breathe• Natural Looking Finish• Extensive Colour Range
DOT N DAB PLASTERBOARDING
Dot n Dab plasterboarding is a very good, quick and cost effective way to plasterboard rooms, if you have brick or block work walls dot n dab is the most cost effective way to plasterboard the room. The boards are stuck onto the walls using a specialist adhesive made by British Gypsum.
INTERNAL RENDER (float and set)
Internal rendering or Float and set is sand and cement render which is then plastered. This would be used on new or old brick or block work where you require a solid back ground for your walls like in kitchens or bathrooms where you might have lots of cupboards, units being fixed to the walls in this case dot n dab would not be the best option.
TRADITIONAL EXTERNAL RENDERING
Traditional external render is a sand and cement render which is used to render the external walls of a building finishing it the top coat to a decorative finish. S.C PLASTERING offers a professional service using both sand cement render & lime sand render.
LATH PLASTER WALLS & CEILINGS REMOVED
Lath & Plaster was the most common method of plastering walls and ceilings, it first came about in the 50's. We offer a service where we can remove this and fit new plasterboard and skim this giving you a new clean flat smooth finish to your room. S.C PLASTERING also offers a over-boarding service so to save the extra time and mess of removing lath plaster we can plasterboard over the top of them.
PLASTERING SERVICE NORWICH, NORFOLK & SUFFOLK
PLASTERING
K REND
WEBER
DRYLINING
DRYWALL
PARTITION WALLS
TAPE & JOINT
RE-SKIMS
SKIMMING OVER ARTEX
PLASTERBOARDING
BARRRELED WALLS & CEILINGS
SPEED SKIMMING
PATCH PLASTERING
RENDER REPAIR
CEILING, WALL REMOVAL, REPLACE
OVERBOARD PLASTERBOARDING
LATH PLASTER WALLS & CEILINGS REMOVED
INTERNAL RENDERING (float n set)
EXTERNAL RENDERING
DOT N DAP PLASTERBOARDING
COVING
PAINTING & DECORATING
BUILDING WORKS
FREE ADVICE
ABOUT US
We are reliable professionals with the knowledge & experience. We listen to our customers and work with them to address their needs through innovative solutions. Professional plasterer in Norwich & Swainsthorpe.
SERVICES
If professionalism, reliability, hard working, friendly & honest service is what you want, that's what you will get every time with Sam. Sam has the experiance and knowledge to get the job done. Always clean & tidy on site. Sam offers a very affordable plastering service in Norwich, Swainsthorpe Porringland, Halesworth, Bungay, Beccles, southwold.
TESTIMONIALS
Sams plastering service was amazing, affordable and reliable will be using him again in the near future. He was very Affordable and his plastering skill where second to non. He is a very friendly and polite. Great plastering.
Miss Z Gray, Drayton.
Brilliant service from Sam he really did do all of what he said, he is clean & tidy & very professional. Plaster finish was smooth all over from top to bottom. So when it came to painting we didn't have to mess about with it. Sam truly offers a very professional plastering service. Would recommend to anyone. Excellent plastering service.
Mr & Mrs Squire, Old Catton




We called same for a quote on a re-skim for our front room, he came round that evening and he was friendly polite and gave us a very good fair quote. The work he carried out was to the highest standards, Very clean whilst working. 5 Star Service

Miss R Cleaver, Norwich